STAND BUILDER IN DOHA(QATAR)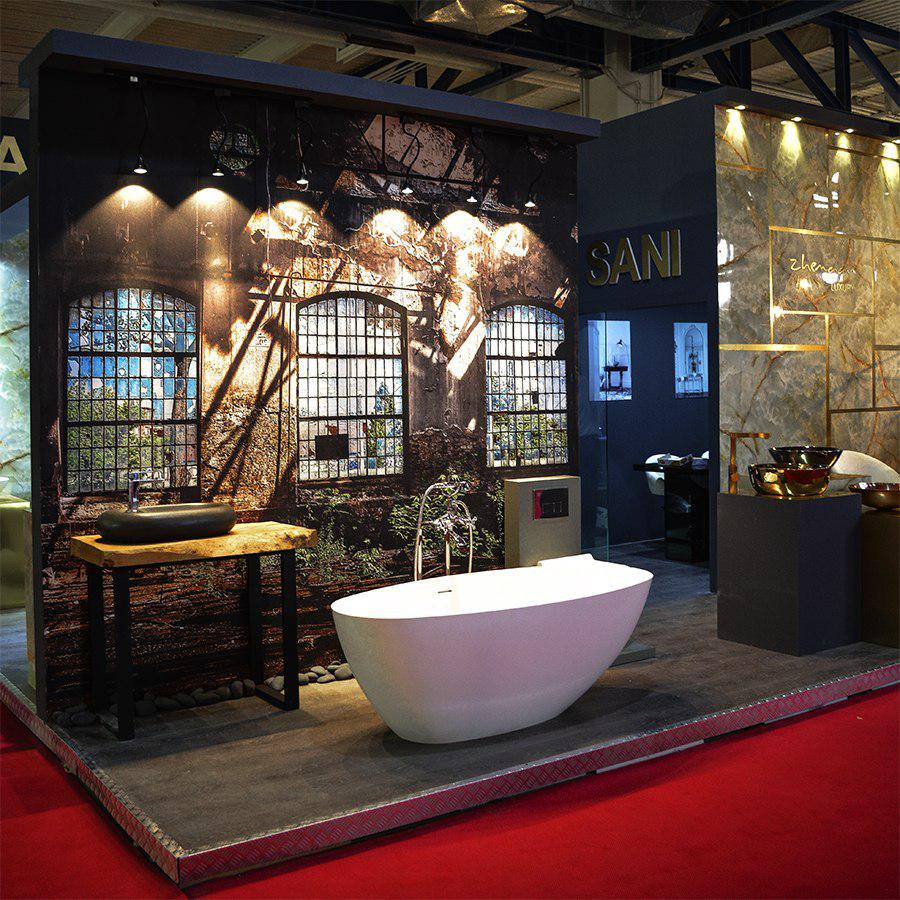 Welcome to TAVANMADAR– Custom exhibition stand builder in Doha(Qatar).
Congratulation! you found a reliable and capable exhibition stand builder in Doha(Qatar).
At TAVANMADAR, our complete service covers every stage of creating and installing something unique for you. we take care of exhibition stand design and build, production, storage, installation and all over paperwork.
WE've worked on every kind of exhibition project over the last thirty years across the whole of the Doha, Qatar.
During this time we've gained an enviable reputation for the quality and customer service.
for formulating original ideas to drawing up a bespoke design to handing over your finished project, TAVANMADAR takes care of every detail on matter how large or small.
We'll start by exploring your needs. working with you we'll find frash, unique ideas for your stand in Doha, Qatar.Then we'll come up with the best possible solution for you and your company.
Our talent in-house design team are also great at managing projects. they smooth the journey from the initial ideas to finished products.
This means at the end result perfectly matches the design and it's exactly what you expected.
HIGH QUALITY
Promote your company products and services with something better than a shell scheme stand in Doha (Qatar) exhibitions. first- class custom exhibition stand design & build is at the core of our business.
Once your stand has been made we can securely transport it to the Doha exhibition and convention centre (DECC) . on site, our team of exhibition stand contractors can expertly install it.
We know it's important to have everything for you on time. that's why we make sure we're organized , arrive on the Doha exhibition and convention centre (DECC) early and have the right people on site.
We have a large team of skilled exhibition stand builder in Doha Qatar.
Did you attended to project Qatar ?
Are you looking for STAND BUILDER IN DOHA(QATAR) ?
TAVANMADAR is one of the best stand builder in Doha, Qatar:
Please visit our portfolio page with our past exhibition stand design and building work and if you attend to any exhibition in Doha, Qatar in order to receive shortly a detailed proposal (stand design and quote) please send your inquiry or brief via email to:
a.taherian@tavanmadar.com
sales@tavanmadar.com
info@tavanmadar.com
we will respond within 12 hours!