COMEX – IT Telecom & Technology Show OMAN 2019 Mar. 17 – 19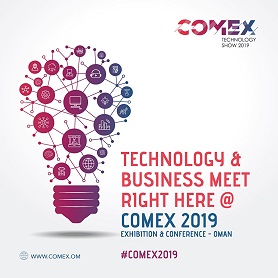 COMEX – Oman's premium ICT Exhibition, held annually under the patronage of the Information Technology Authority, offers access to futuristic tools, smart technologies and IT & communication solutions.
Held from 17 – 19 March 2019 at the Oman Convention & Exhibition Centre, COMEX will usher in an era of economic growth by tracking the progress of ICT in transforming companies & industries.
Date: Mar. 17 – 19, 2019
City: Muscat – Oman
Venue : Oman International Exhibition Center